These delicious and easy air fryer tortilla strips are the perfect topping for any of your delicious salads or Mexican dishes! They are crispy, seasoned, and so good that you will want to put them on everything!
Air fryers are the absolute best invention, and I have so many favorite recipes that I cook in them. If you have an air fryer and love it as much as I do, then you have to try out these Air Fryer Mushrooms, these Crispy Air Fryer Egg Rolls, and these insanely delicious Air Fryer "Roasted" Potatoes!
Homemade Air Fryer Tortilla Strips Recipe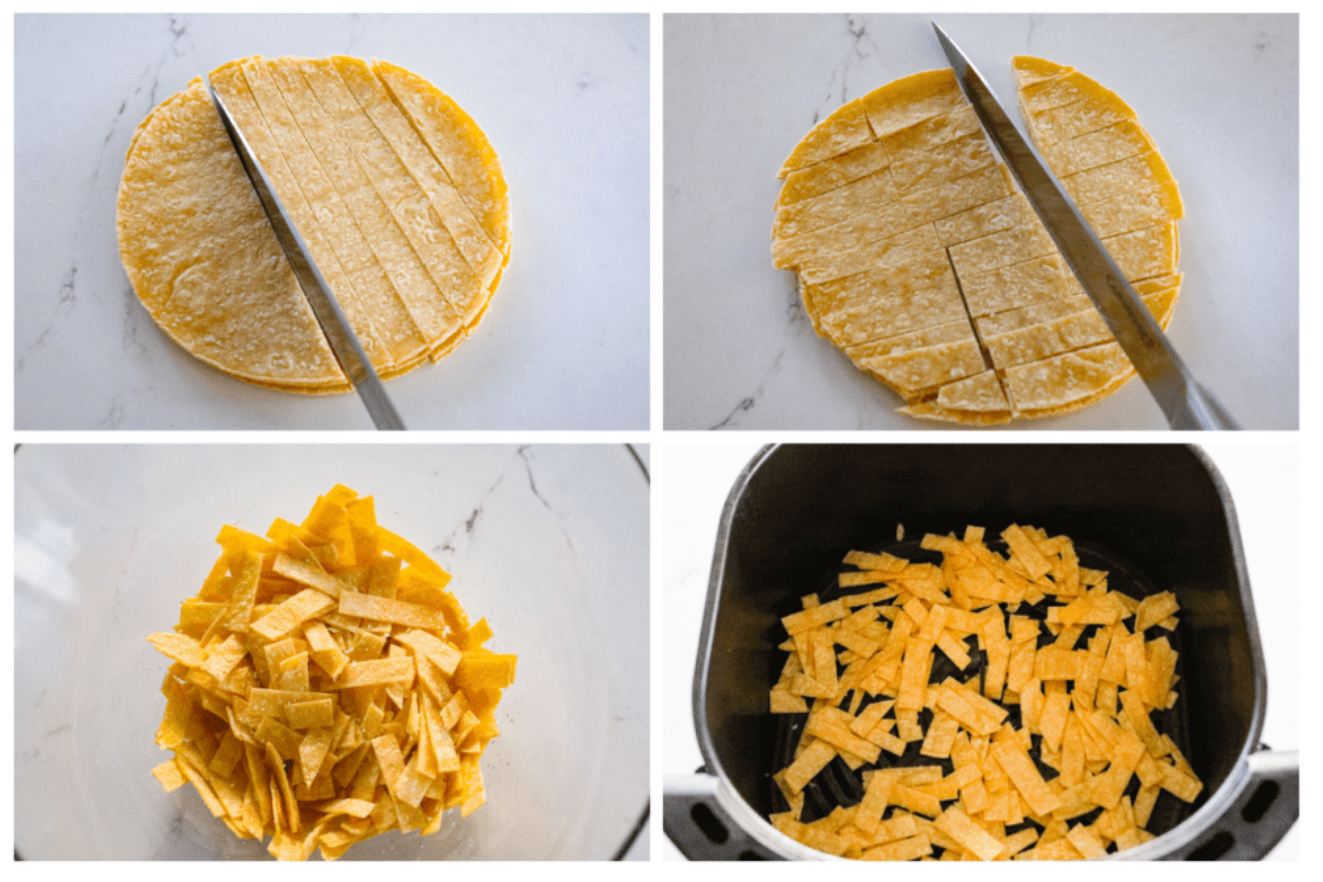 Ingredients
▢ 6 corn tortillas, yellow or white
▢ 1 tbsp olive oil
▢ pinch coarse salt
Instructions
Slice the tortillas into thin strips both vertically and horizontally. Cut them to the desired size you would like. I like to stack them and cut them all together!
Place them in a medium-sized bowl and drizzle with olive oil. Gently toss to coat all of the strips as best as you can. Sprinkle with coarse salt.
Place half of the tortilla strips into the air fryer basket and spread them out evenly.
Set the temperature of the air fryer to 325° Fahrenheit and cook for 3 minutes.
After 3 minutes, give the basket a good shake to help cook the strips evenly. Return the basket back to the air fryer and continue cooking for another 3 minutes. Watch the strips closely and check for doneness. If they aren't crispy enough, continue to cook and check every minute until they look done. They crisp up fast at this point, so make sure they don't burn.
Enjoy on top of salads or Mexican-inspired dishes!