Air fryer pancakes are soft, fluffy, warm, and delicious. They are so easy to make for your quick breakfast. No need to watch or flip, just cook, serve, and enjoy with your favorite toppings.
Homemade air fryer pancakes are the best breakfast for your weekend. I love how my family enjoys these fluffy pancakes made in an air fryer. Plus it's easier and quicker than making them on a stovetop. You can make perfectly shaped multiple pancakes at once in less than 10 minutes. Isn't that great?
Ingredients
1 cup all-purpose flour
1 teaspoon baking powder
¼ cup sugar
1 egg
½ cup milk
2 tablespoons of unsalted butter (melted)
Instructions
Take a mixing bowl to add the dry ingredients all-purpose flour, baking powder, and salt. Mix them until well combined.
In a separate mixing bowl add milk, egg, sugar, and melted butter and whisk until the sugar gets dissolved.
Add the dry ingredients into the egg mixture and combine them together until there are no lumps left. Let the pancake batter rest for a while.
In the meantime preheat your air fryer at 190C/375F for 5 minutes.
Spray the oven-proof bowl /pie tin with cooking spray or simply brush with some oil/butter.
Pour the pancake batter into each pie tin/ oven-proof bowl. Gently spread the batter with a spatula to the pie tin edges.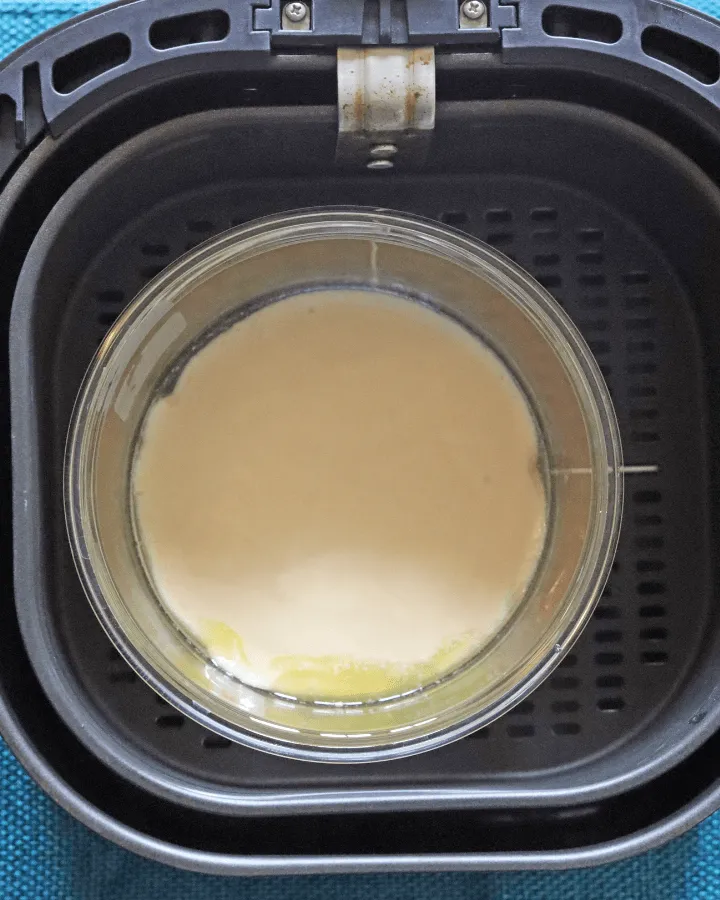 Place the pancake batter in the air fryer basket and cook at 190C/375F for 7-8 minutes or until pancakes are golden brown on top.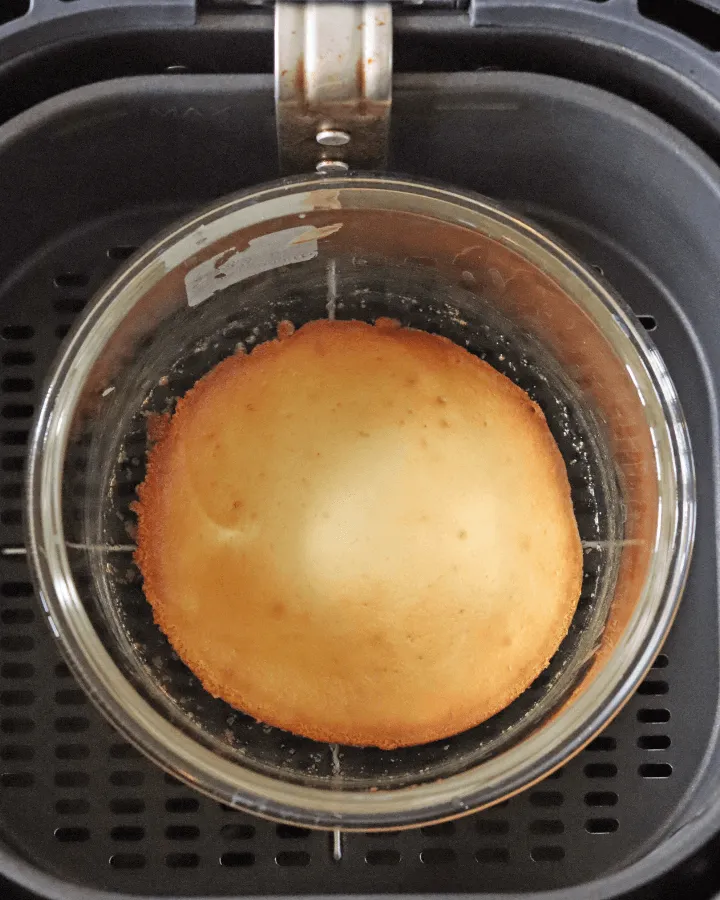 Remove the pancakes from the air fryer and let them sit for 2 minutes to cool.
Serve with your favorite toppings and enjoy.